Come As You Are: Author's Notes
Okay! If you've gotten this far, it probably means you finished my book. I hope you enjoyed it!
The first question on many readers' minds will likely be, who are those people on the image of the book cover? Well, aside from the obvious (Angela Lansbury and William Windom), they're my fantasy casting picks for the other principles. From upper right they are Harpswell, Maine's own Patrick Dempsey (Gray's Anatomy) as Timothy Lawrence, Amy Jo Johnson (Felicity) as Tipper Henderson, and George Lazenby (On Her Majesty's Secret Service and more recently The Pretender) as George Sutherland. They were chosen only because they most closely fit what these characters look like in my imagination - you may have completely different ideas of what they look like in yours.
As far as George's closing statement: the literal translation of his Scottish colloquialism is, "That'll happen when the Devil's blind, and he isn't even bleary-eyed yet," i.e., when Hell freezes over. Must've been some final question. I wish I knew what it was (I don't).
Did you catch that the guy on the front porch of the Green Heron Guest House is the dude from Jimmy Buffet's song "Margaritaville?" If you did, good for you!
Many of the places and locations mentioned in the story really exist in Key West - but I took liberties with them here and there to suit my purposes, so if you go to visit the Conch Republic yourself and find things slightly different from how they were presented here, that's poetic license at work. All of the people are, of course, completely fictional.
These are pictures of some of the Key West locations appearing in the story that I took on vacation - click on the thumbnail to see a bigger version.
The Ernest Hemingway Home and Museum in Key West, Florida.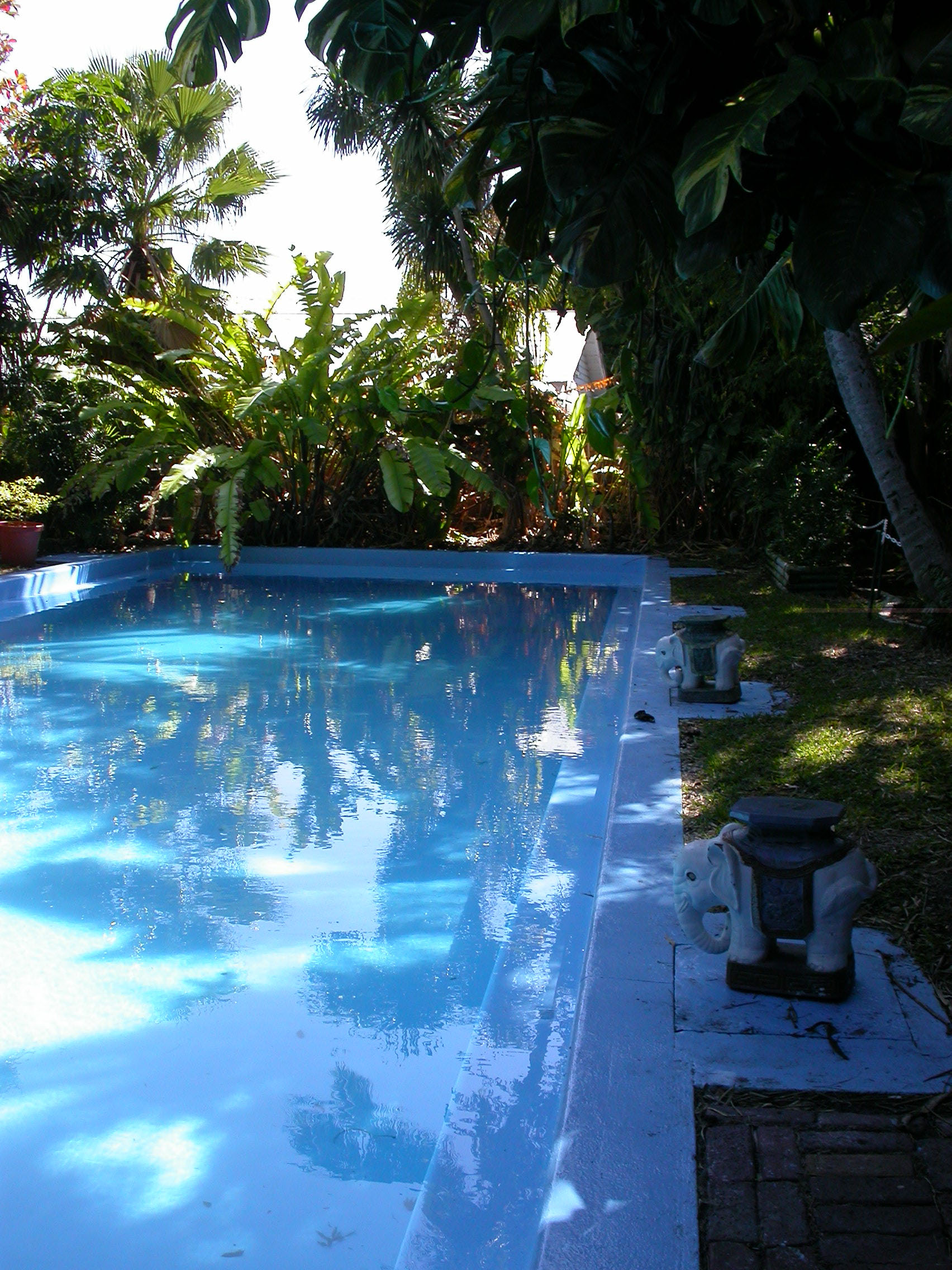 The famous swimming pool at the Hemingway Estate, the one that cost so much more money than the author had originally budgeted.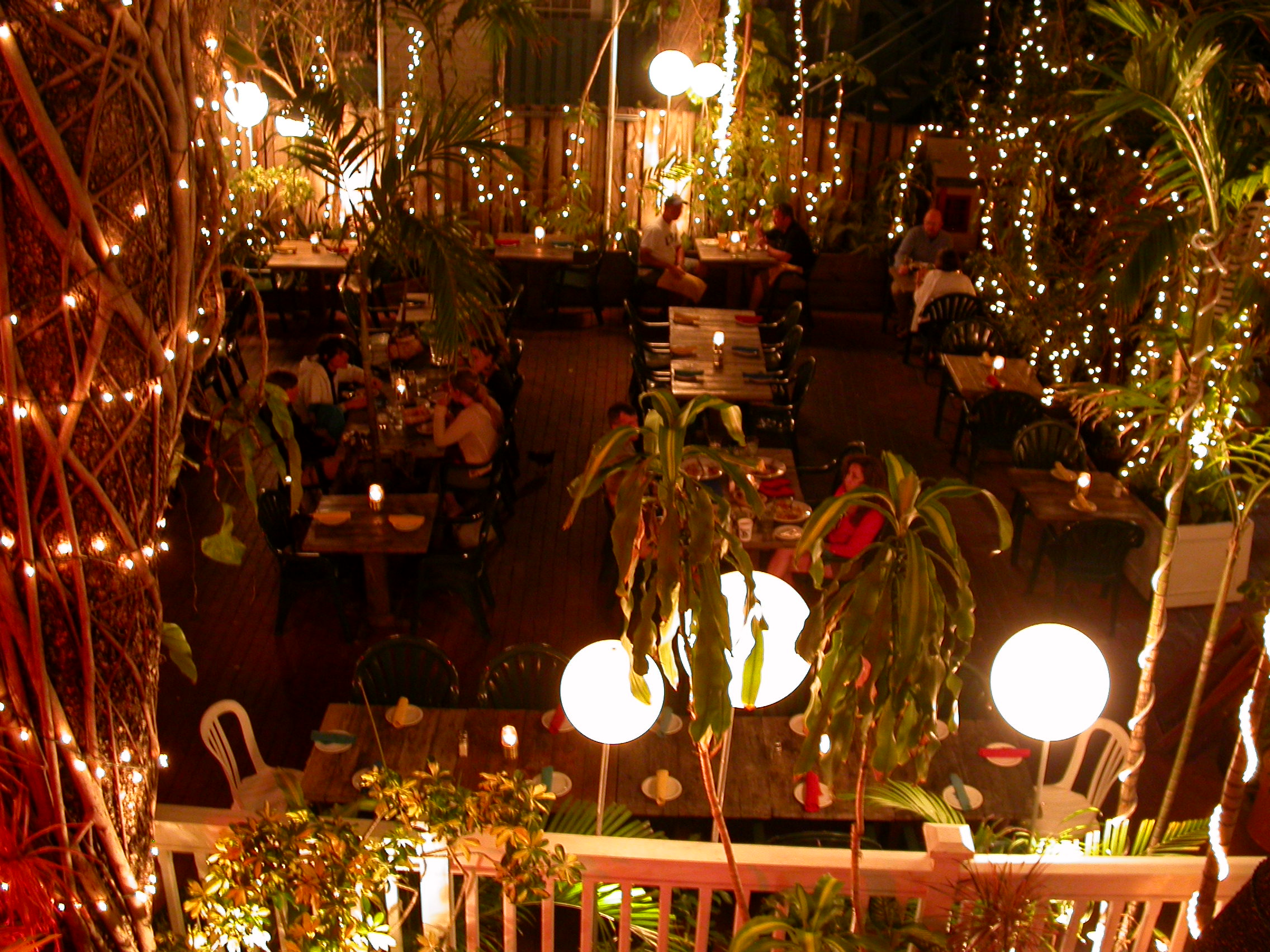 View from the upper deck of Kelly's Caribbean Restaurant, looking down into the garden seating area. Isn't it pretty?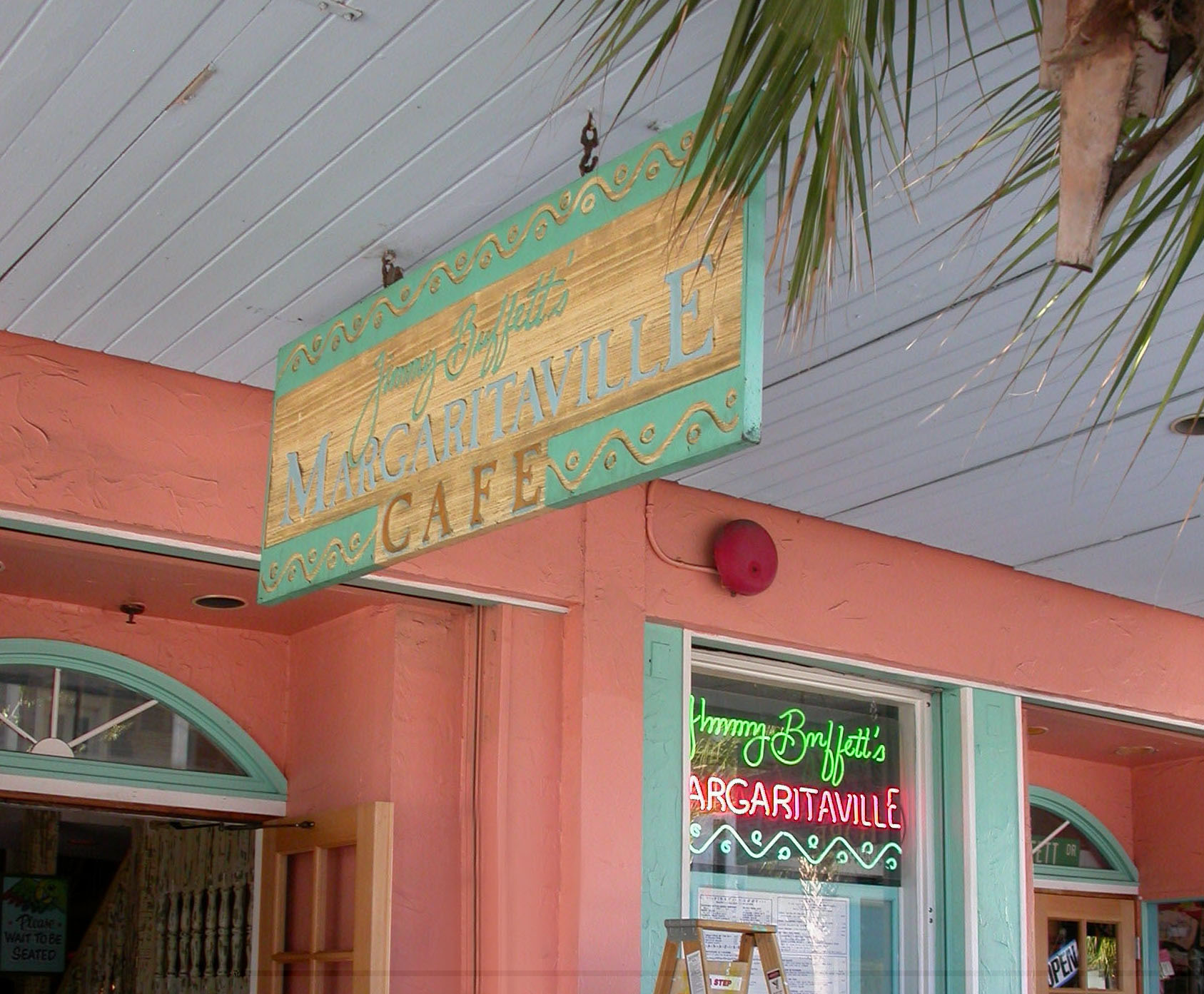 Jimmy Buffet's Margaritaville - funky on the outside, tasty on the inside.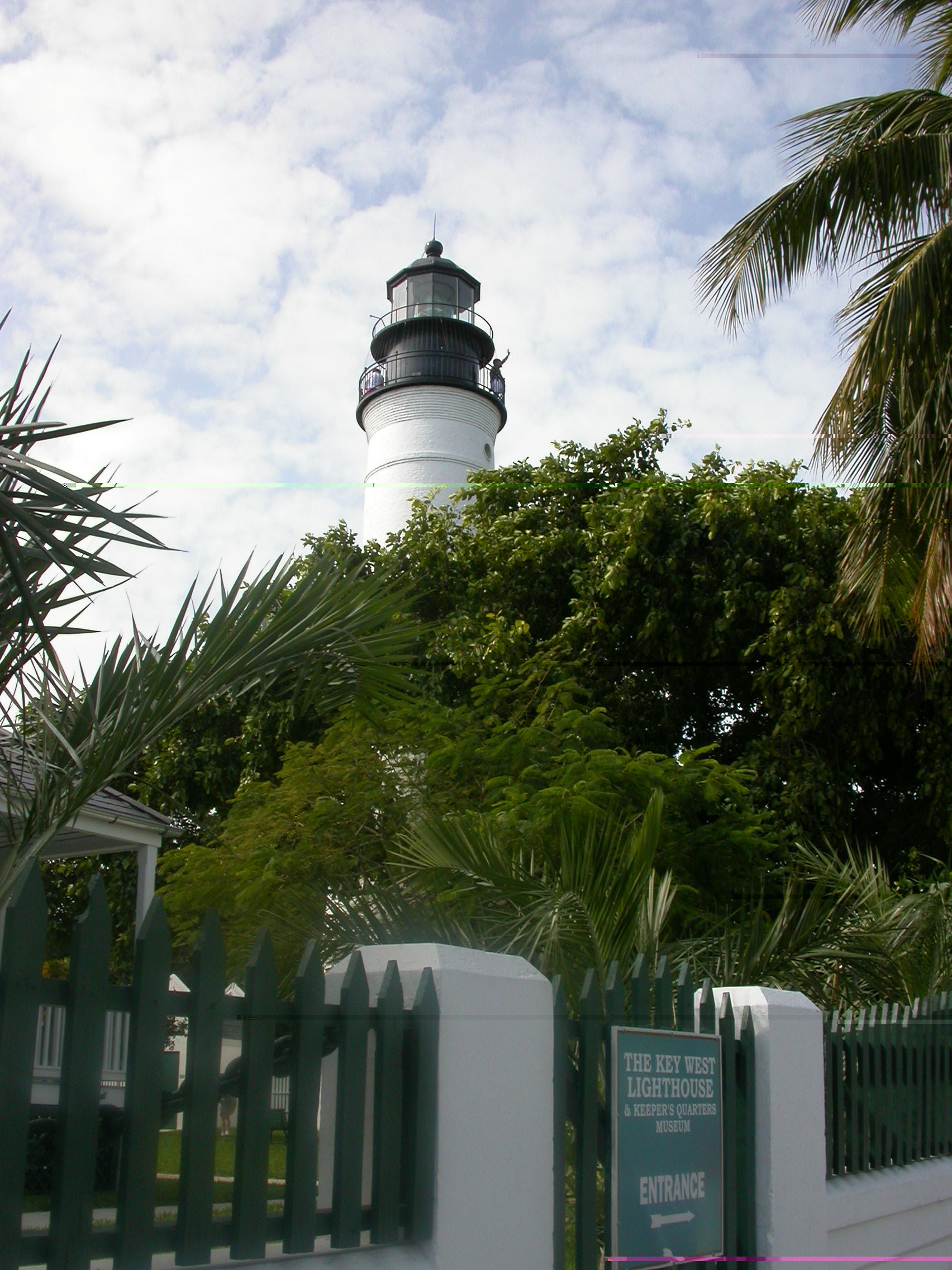 The Key West Lighthouse, as seen from Whitehead Street.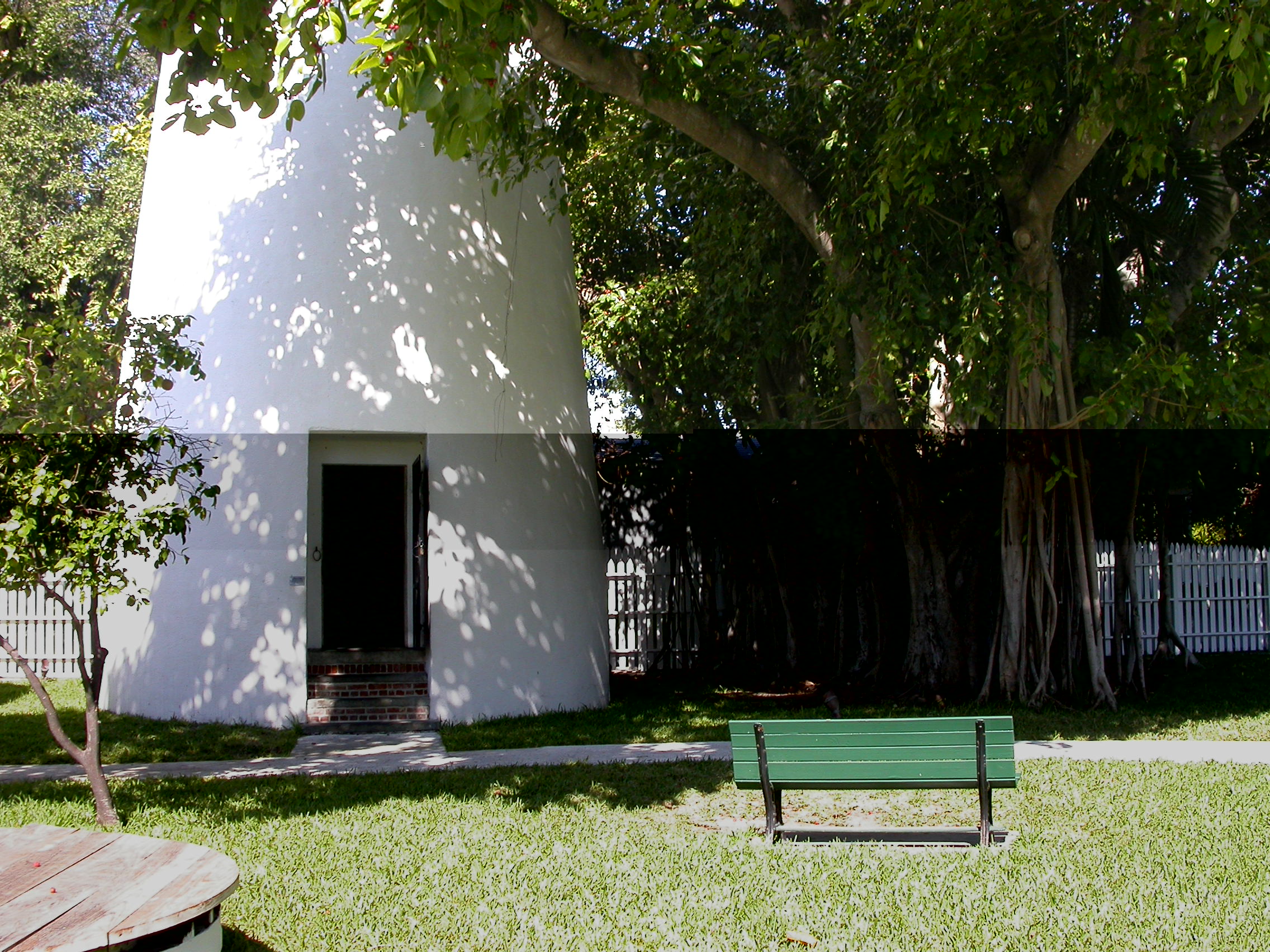 Base of the lighthouse tower, with the banyan tree growing next to it.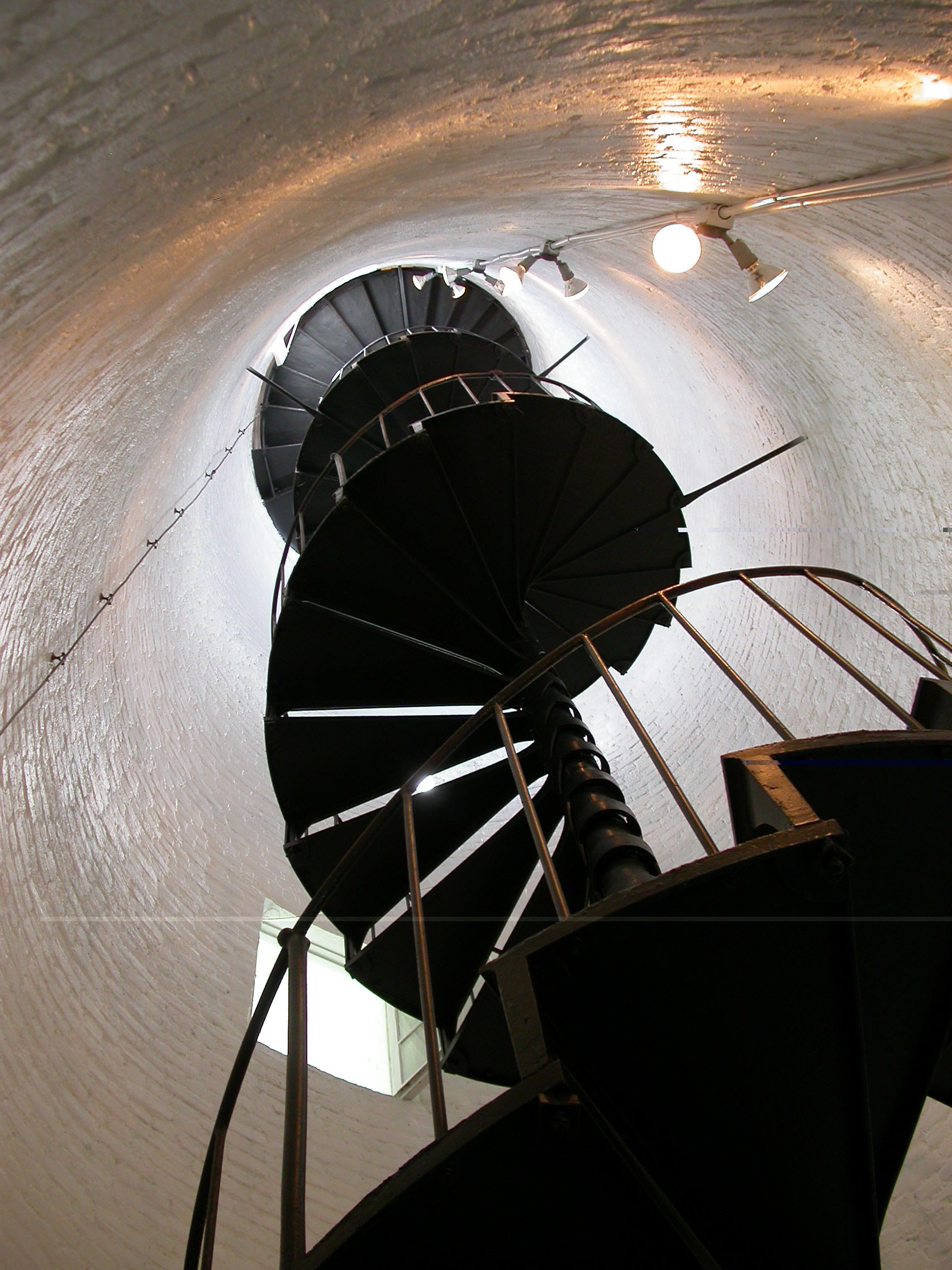 Looking up the spiral staircase - all eighty-eight steps of it - that ascends the interior of the lighthouse. Not good for people who don't like heights.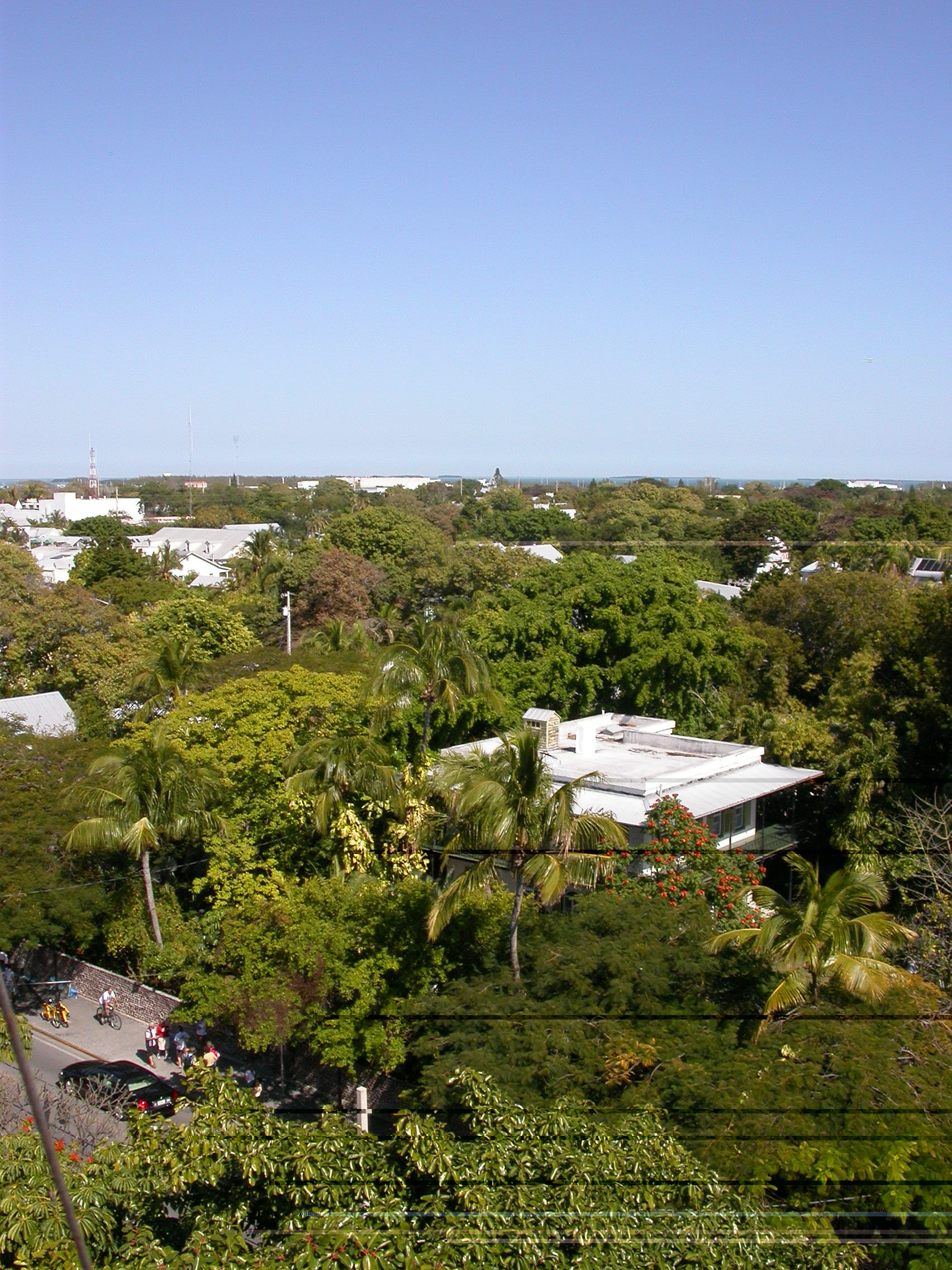 The view from the top of the Key West Lighthouse. Look at that perfect view of the veranda of the Hemingway House across the street.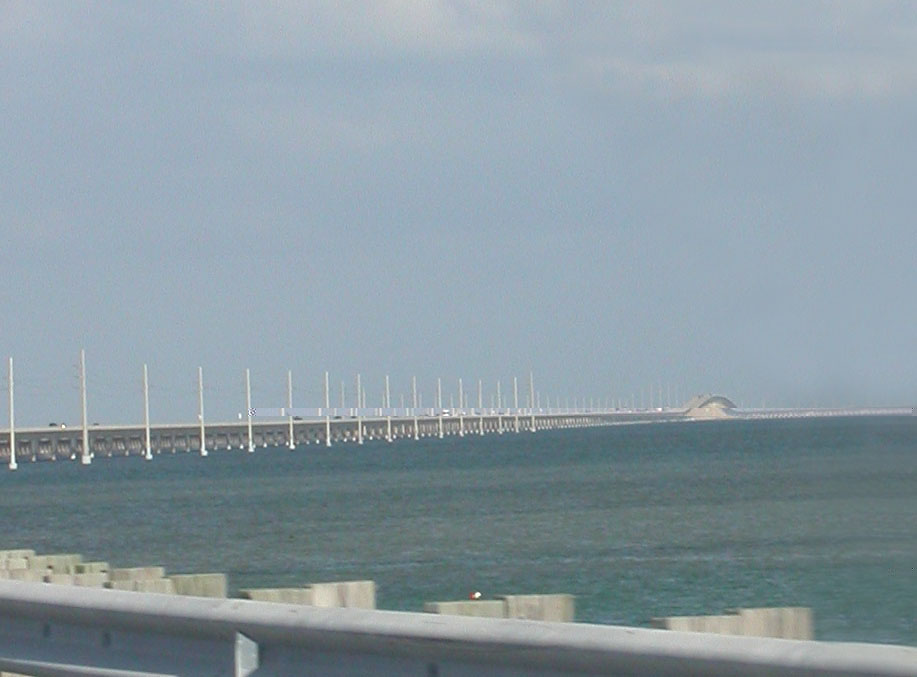 The Florida Keys' famous Seven Mile Bridge - featured in movies such as True Lies, the James Bond film The Living Daylights, and others.
Interesting websites to check out:
Key West Paradise ... http://www.keywest.com/
The Ernest Hemingway Home and Museum ... http://www.hemingwayhome.com/
Lighthouse Friends.com: Key West, FL ... http://www.lighthousefriends.com/light.asp?ID=366
The Original Ghost Tours of Key West ... http://www.hauntedtours.com/
The Key West Citizen ... http://keysnews.com/
Mangia Mangia Pasta Bar ... http://www.mangia-mangia.com/
Kelly's Caribbean ... http://www.kellyskeywest.com/
Jimmy Buffet's Margaritaville ... http://www.margaritaville.com/
Lighthouse Court ... http://www.lighthousecourt.com/
Nine-One-Five ... http://www.915duval.com/
Sunset Celebration at Mallory Square in Key West ... http://www.sunsetcelebration.org/