Welcome to Norumbega Bouys
GENUINE MAINE LOBSTER BOUYS - CUSTOMIZED FOR YOU!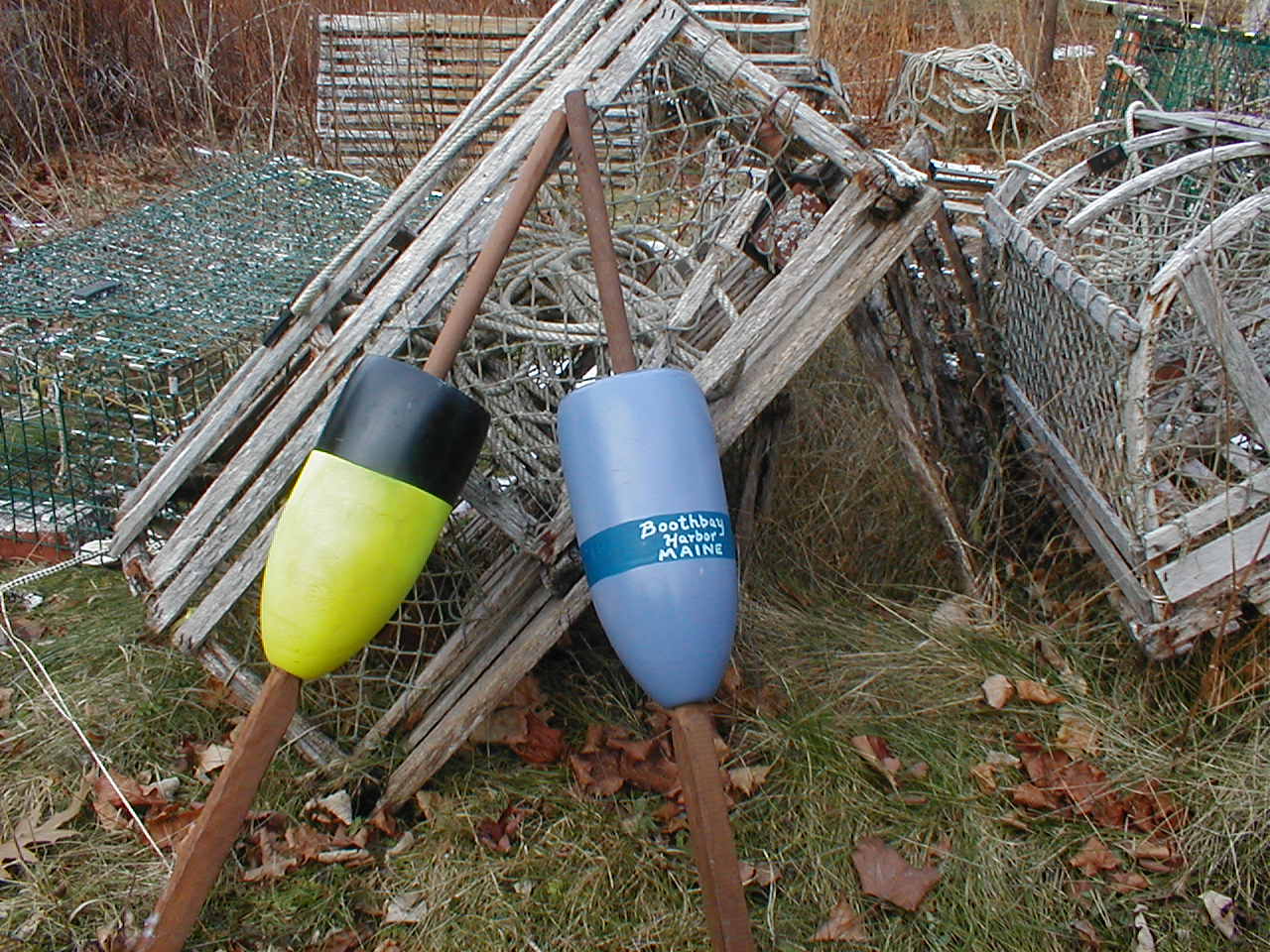 These aren't the fake, tourist-trap lobster bouys you're used to! These are the REAL DEAL, genuine Maine lobster bouys used by genuine Maine lobster fishermen. We start with the basic bouy, then paint it in the colors of your choice, and add any decals or lettering that you want.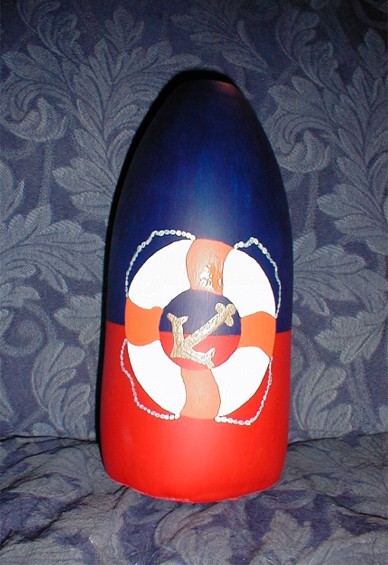 We top them off with either a real wooden spindle, or real fishing line, your choice.
Customized bouys make a great gift, or an eye-catching accessory to your nautical decor. E-mail us for prices and color choices.