An Interview with Peter S. Fischer,
co-creator of Murder, She Wrote
and author of The Hollywood Murder Mysteries

Peter S. Fischer, who together with Richard Levinson and William Link created Murder, She Wrote, has come out of retirement to write The Hollywood Murder Mysteries, a series of novels following the adventures of film studio publicity agent Joe Bernardi. Like Jessica Fletcher, Joe seems to have a penchant for finding trouble as he stumbles across bodies littering the sets of some of the most famous movies of the late 40's and early 50's. Fans of murder mysteries, classic movies, Mr. Fischer's other well-known works will find a home in the world of The Hollywood Murder Mysteries.
I was fortunate enough to be granted an opportunity to interview Mr. Fischer about his new series of novels as well as his past work, particularly on Murder, She Wrote - you can find the complete transcript below.
Be sure to click on the images of the books - they'll take to you The Grove Point Press website where you'll find a complete synopsis of each novel.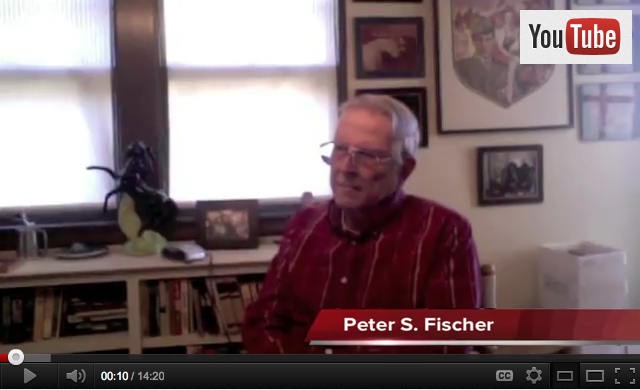 Peter S. Fischer, Screenwriter turned Author, discusses his career,
"Columbo," Peter Falk, the creation of "Murder, She Wrote"
and his new series of novels, "The Hollywood Murder Mysteries."
(Click on the above picture to be taken to the YouTube page.)
Visit The Grove Point Press website for more information about the novels, and Mr. Fischer's page at Amazon.com to purchase your own copies (e-book versions are also available through Amazon.com).
Why did you choose the late 1940's as the time period in which to start The Hollywood Murder Mysteries?
A couple of reasons. First, I am a little put off by the graphic nature of the so-called "action" in todays movies, books and television. Forget cable and movies where anything goes, look at network television. CSI and Criminal Minds and even Bones. Blood, gore, dismemberment. Today you don't need imagination to be diverted, just a good set of eyes. Anybody remember seeing a very arousing and provocative movie called The Postman Always Rings Twice with Lana Tuner and John Garfield where you saw nothing and imagined everything? Anybody remember the remake with two brilliant performers in Jack Nicholson and Jessica Lange where the sex was performed on camera with nothing left to the imagination? The former is an oft shown classic. The remake is a long forgotten lousy film. So for starters I wanted to go back to the conventions of the films of the 40's and 50's where Bogart and Cagney felt no great need to take their clothes off. Secondly I wanted to get away from the electronic age where people can communicate in isolation. People intermingling with people is what makes drama. Thirdly, I think many people look back in the old days with great affection when life was not so complicated and political correctness did not supplant common sense. Thanks to DVDs and Turner Classic Movies and other venues, the stars of yesterday continue to live on , once bigger than life. Now even bigger and re-animated fictionally in the pages of a thrilling murder mystery.
Did you have to obtain special permission to use the names of the real life films and actors used in your books?
No permission was needed. These are public figures and with two exceptions, everyone I have included in one of my books is dead. I love the people I have written about and I go to great pains to portray them as decent and likable. Even controversial figures like Elia Kazan (Year Five 1951) are presented even handedly and without aspersions being cast. Check out Ragtime by E. L. Doctorow for a book that combines fictional characters with real people.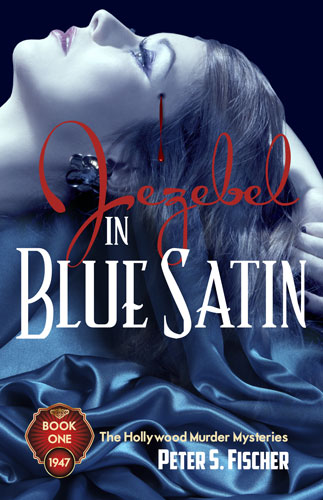 Which would you say is the primary driver in your novels - setting, or characters?
The characters, absolutely, and particularly my protagonist, Joe Bernardi. Books are driven by people, good and bad, with their own agendas, their fears and ambitions. The Hollywood of the 40's and 50's is there as window dressing and to evoke the nostalgia that pervades every page of the narrative. I have a pretty good "trivia" knowledge of that era but even so I spend a lot of time researching whatever was current at the time of the book and making sure that my references are accurate. Cars, movies, top ten songs, restaurants, celebrities, current events-- all these add to the authenticity of the narrative.
There are many benefits of publishing under your own imprint, such as complete control over your work, but what have you found to be the biggest challenge?
Without question, getting the books noticed and then sold. My son Chris who works on this side of things, is full of ideas but it is very hard and not likely to get easier. The publishing business is in a state of flux. The brick and mortar book outlets (i.e. your local book store) is becoming passe and books, either hard cover or paperback or in electronic form, are being sold more and more on the internet. Theoretically this should level the playing field for someone like me but so far we are still searching for the magic formula. Publishing on my own through my company, The Grove Point Press, gives me total control. My books will also have longevity because they theoretically can remain on the web for sale indefinitely. Traditional publishers release a book, give it a few months and then yank it from the shelves to make way for newer books. In addition the traditional publisher buys your copyright and assumes complete control of everything except the actual writing and even then, they may feel compelled to stick their noses in where they don't belong. No, even if I never sold another book, I'll stick with the way I'm doing it.
In your interview on YouTube, you said that you did a lot of reading after your retirement. Who are your favorite authors? Were any of them particularly influential on your own style of novel writing?
After decades of reading and writing scripts, which took up most of my time, I finally found the time to go back to "book reading" and I found it as much fun as I had earlier in my life. My favorite genres were lawyers, cops, private detectives and to a lesser degree armchair detectives. I am a huge fan of John Grisham, Scott Turow, David Baldacci, Jonathan Kellerman, Michael Connolly, and Dick Francis, regardless of who actually wrote his books. As you can see I have very plebian taste in fiction. I also read a lot of biography, and I don't kid myself that I am an intellectual. I am a story teller and I enjoy books by story tellers. As to my favorite author, I may surprise you but it's Robert B. Parker and his Spenser books as well as the Jesse Stone novels. I don't copy his style but I do try to emulate his rhythms. The late Mr. Parker had a rare gift of combining a good story with great humor. I'll miss him.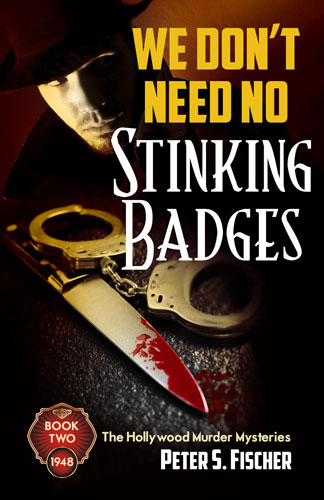 As The Hollywood Murder Mysteries move into the 1950's, what films might we see serving as backdrops for Joe Bernardi's future adventures?
My 1950 mystery uses The Glass Menagerie as a background and has two parallel story lines. One, some plagiarist has stolen Joe's newly completed novel and two, three very famous actresses all think they should win the upcoming Oscar and fight for Joe's attention in getting him to publicize their efforts. In 1951's book, Warners is producing A Streetcar Named Desire and a notorious muckraking columnist is coming after Elia Kazan for his so-called Communist ties. In 1952, which I am currently writing, I combine movies with baseball and use as a background the Ronald Reagan-Doris Day biography of Grover Cleveland Alexander, The Winning Team. Tentatively I plan to write the 1953 mystery using Alfred Hitchcock's I Confess as the hook. I get to write for Montgomery Clift and Anne Baxter, not to mention Hitchcock himself and since the film was shot entirely in Canada, it'll be a change of pace. In 1954, I am considering The High and the Mighty with John Wayne who is as good a reason as any for picking this film to hang a mystery on.
What aspects of this series do you think will appeal most to fans of Murder, She Wrote?
I think Joe Bernardi is a likable, easygoing guy that people can identify with. The murders are, for the most part, not violent or gory and often are not described just as in MSW they weren't depicted. My feeling is, if you like a good mystery which keeps you intrigued and wanting to know more, you've done your job as a writer.
Will readers recognize aspects of Jessica Fletcher or Lt. Columbo in press agent Joe Bernardi?
If you are talking about honesty, likability, determination, a sense of fair play, then yes. Joe, like Jessica, has no business being involved in an actual murder. This is always hard to deal with and make the story believable but I think so far so good. As for Columbo, he's one of a kind in the way he approaches a case. No similarity whatsoever in modus operandi.
Of the three series you've been the most involved with - Murder, She Wrote, Columbo, and Ellery Queen - which one is your personal favorite? Or is that like asking a parent which child is their favorite?
Yes, you're right. I loved them all for different reasons. Peter Falk was a delight to work with and I loved the format but with a couple of exceptions, I was a writer only and had nothing to do with producing. On the other other hand I co-created MSW and spent seven years involved in every aspect of the show and had the privilege of working with one of he nicest stars in the business. So you decide.
Are you a fan of Agatha Christie? Have you seen Angela's take on Miss Marple in The Mirror Crack'd, and did that influence your decision to approach her to portray Jessica after Jean Stapleton turned down the part?
I believe I have read all the Christies. I am always delighted by M. Poirot, less so by her other regulars. Poirot had the advantage of actually being a detective. With Miss Marple it was again the Jessica problem, i.e. why is this woman solving crimes? I did see Mirror Crack'd, loved Angie in it, but when it came to casting Jessica we had no hint that she would be interested in doing a series and so she was never approached until late in the game. Happily it was not TOO late in the game.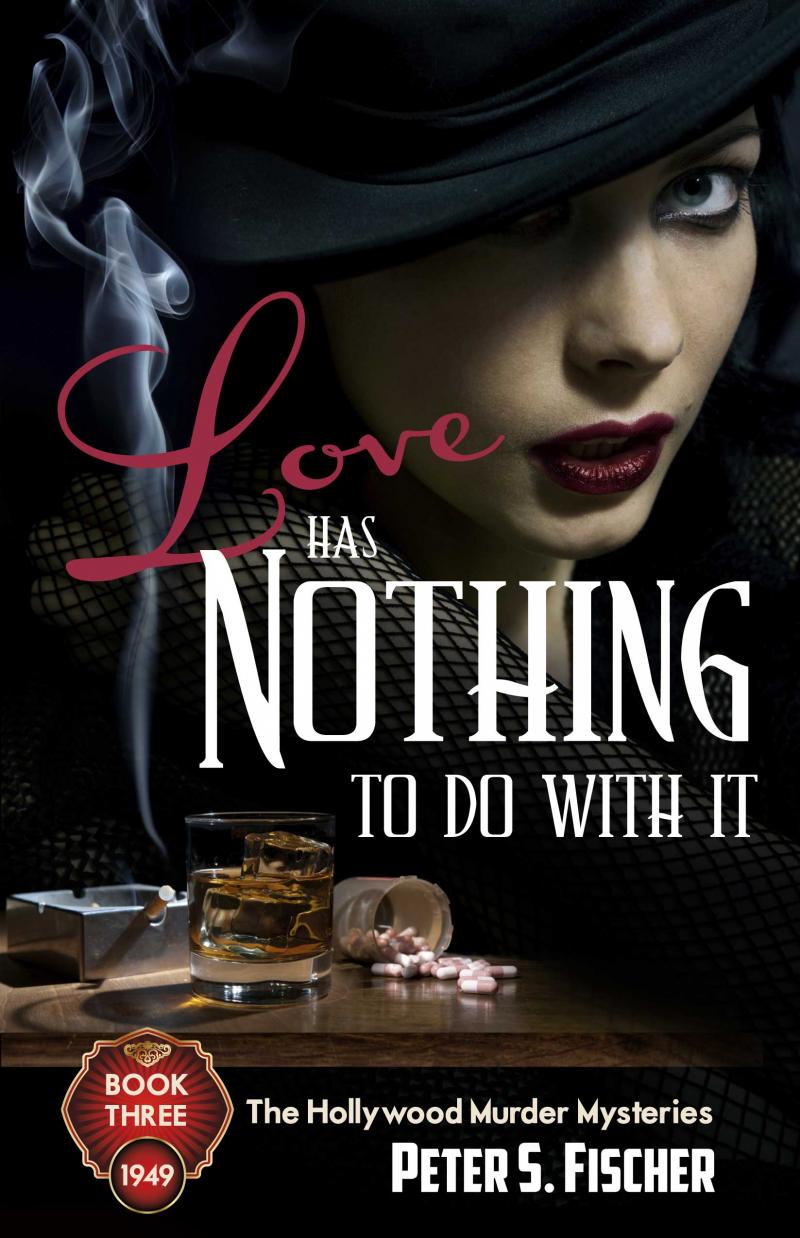 Was Jessica modeled after anyone you knew personally? How about Joe Bernardi in The Hollywood Murder Mysteries?
No, not really.
At the end of MSW's fifth season you wrote a two part series finale episode, but then had to do "a frantic, last-minute rewrite of the whole script" when Angela Lansbury changed her mind about leaving the show. I've always wondered what that first draft looked like. Can you share some examples of what got changed?
Changing the script wasn't that difficult. I had set up from the first scene and her mild argument with Seth that she was spending too much time with her fictional characters to the detriment of her relationships with her real friends and particularly Seth. Eudora, the Jean Simmons character, was written as a woman so consumed by career that she couldn't sustain her marriage and would do anything including plagiarism to stay on top illustrating what Jessica might someday become if she didn't get her priorities straight. At the end of the first draft, Jessica hurries to the pier and jumps aboard the fishing boat to spend the day with Seth and the dialogue clearly hinted that a permanent relationship was in the offing for the two of them. When Angie re-signed for the show, it was a matter of rewriting the dialog to show that Seth's concern was noted and that she was doing something about it but that romance in the form of a second marriage was not going to be a part of it.
After you departed MSW, the show moved in a new direction, with Jessica establishing a second home base in New York City. How did you feel about that?
I thought it was a mistake. For me Jessica represented all that was good about middle America and it's traditional values. She was very much a part of Cabot Cove where she and Frank had laid down roots, where they had friends, where she had a sense of community. To throw this over to become a "big city" woman violated everything I believed about her. But that's the writer talking, not the network. Obviously the move didn't hurt the show's ratings and in television, ratings are all that really matter. Or so they tell me.
Did Murder, She Wrote's longevity surprise you?
Yes and no. After the first few weeks I knew we had a major hit on our hands and if we didn't get lazy and Angie's stamina held out, we could sustain it. We weren't "topical," the format was time tested and everybody loved Angie. I left after seven years because I didn't know how, as a writer, to keep finding really fresh ideas. I knew we could rehash old plots with different locales and different names and the ratings wold hold up but I wold have been bored and we would have been shortchanging the audience. It was delightful to see the show continue into its twelfth year and I am positive had they left it on Sunday it would have gone for another four or five seasons. But, alas, the geniuses at the network always think they know better.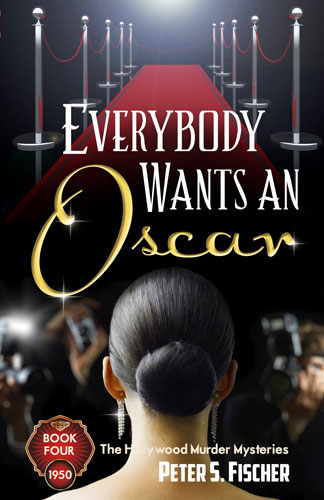 Have you read any if the Murder, She Wrote novels written by Donald Bain? If so, what's your opinion of them?
I haven't had a chance.
Do you have a particular favorite episode of MSW? How about Columbo?
I loved a lot of the MSW episodes for various reasons but especially close to my heart were the two where Angie played Jessica as well as her English music hall cousin, Emma McGill. Also "When the Fat Lady Sings" with Angie and Keith Mitchell as the jewel thief, Dennis Stanton. Also the aforementioned "Mirror, Mirror, on the Wall" with Jean Simmons. There are others that come very close. As for Columbo, my favorite has always been "A Friend in Deed" with Richard Kiley playing the murderous police commissioner and "Rest in Peace, Mrs. Columbo," which I also produced.
What are you watching on television these days?
In no particular order: Homeland; Blue Bloods (Tom Selleck); Bones; House; all the British police procedurals and special events like John Adams. I regret that television is not what it used to be, that jokes about private parts and flatulence have taken the place of true wit and comedy like Cheers, All in The Family, Mary Tyler Moore, and car chases and gratuitous violence have supplanted Hill Street Blues, NYPD Blue, Rockford Files, Moonlighting, Cagney and Lacey, etc. God bless whoever invented the DVD.
Thank you so much for this wonderful opportunity! I wish you all the best in all your future endeavors, and a long and successful run for Joe Bernardi and The Hollywood Murder Mysteries.
This interview was conducted via e-mail on February 6th, 2012. My thanks to Chris Fischer for helping to arrange it.
About the Author:
Peter S. Fischer is a prolific writer producer with over 25 years of experience in network television. Among his many credits is "Murder, She Wrote" which he co-created with the well-known television team of Richard Levinson and William Link. He also served as Executive Producer for the first seven years and contributed over 50 scripts. As producer he was the winner of two Golden Globes from the Hollywood Foreign Press Association for Best Television Drama and also received an Edgar from the Mystery Writers of America. In addition to "Murder, She Wrote", the author was also involved for many years with "Columbo" starring Peter Falk, first as story editor and later as a producer. During this time, he wrote 12 ninety minute and two hour episodes for the series. His other credits as a writer-producer include the nine-hour mini-series, "Once an Eagle" starring Sam Elliott, the five hour mini-series "Black Beauty", as well as several movies-of-the week. His first movie-of-the week "The Last Child" was nominated for an Emmy in the category of Best TV Movie. Other series created by Mr. Fischer are "The Eddie Capra Mysteries", "Blacke's Magic" starring Hal Linden and Harry Morgan, and "The Law and Harry McGraw" starring Jerry Orbach and Barbara Babcock. His writing credits include, among many others, "Marcus Welby,MD", "Kojak", "Baretta", "Mac Millan and Wife", and "Ellery Queen". The latter was his first producing credit. A graduate of The Johns Hopkins University, he is the father of three, grandfather of six and currently lives with his wife Lucille in the Monterey Bay area of Central California.
-- From "About the Author" on The Grove Point Press website.